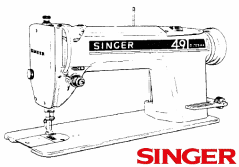 SINGER 291 & 491
and SINGER 660
55623 BOBBIN
505358 BOBBINCASE
545990 ROTARY HOOK
32758 CHECK SPRING
545990 Rotary Hook

SINGER 291 Presser Foot 505643 *
SINGER 491 Presser Foot 543419 *
SINGER 591 Presser Foot 505643 *
SINGER 660 Presser Foot 161066 *
PRESSER FOOT SCREW 176 (809)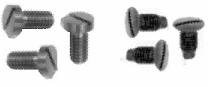 NEEDLEPLATE SCREW 691 (806)
FEED DOG SCREW 208
POPULAR PARTS for SINGER 291 491 591 & 660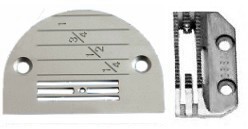 491D200 Needleplate 52032 - Feed Dog 52031 *
491D300 Needleplate 12482 - Feed Dog 12481 *
591D200 Needleplate 52032 - Feed Dog 52031 *
591D300 Needleplate 12482 - Feed Dog 12481 *
660 A1 etc Needleplate 147158 - Feed Dog 149057 *
* Denotes factory Standard Parts, but may not necessarily mean those fitted to your machine



Machine Accessories Are HERE Tension Assy. 541957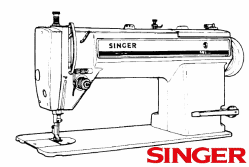 SINGER 591
55623 BOBBIN


ROTARY HOOKS

Rotary Hook Assemblies are in Stock for ALL SINGER 291,491,591 & 660 Machines






591 Needle Feed Sets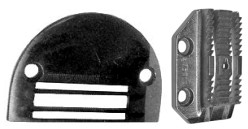 SINGER 591 Needle Feed Machine Feed Parts are Available from us. Give us a call with your needs.
Presser Feet
We carry a wide range of Presser Feet for these machines. Piping Foot, Zip Foot, Gathering Foot. See them HERE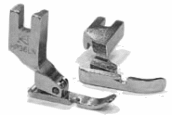 Service Kits are HERE. Kits include 6 Bobbins, Bobbincase, Presser Foot, Needle Plate, Feed Dog, Check Spring & New Screws
Need Help or Advice? Unsure of exactly what you need? Or can't see your parts here? Please Call one of our Engineers who will be delighted to help.

© Ian P.Sissons 2010